"When you read Helen's copy, it becomes the voice of the brand. She has a gift for taking the brand personality and making it shine through in every word she writes."
grace fodor, managing director, jemma kidd make-up
Naming & Branding
What's in a name? that which we call a rose
By any other name would smell as sweet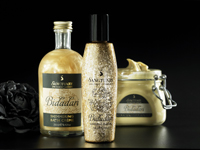 Juliet wasn't a copywriter. No-one's going to give their beloved a bouquet of 'mulchheads'.
A name is your first hook to grab your consumer. In some environments – like the web and radio – naming is even more essential than good design. A good name can deliver benefits, key reasons to believe and brand personality, all in a couple of words. Then every other word on pack, in store or on the site, should support that initial proposition.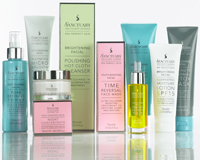 See how Helen Walton Concept2Copy helped develop the Jemma Kidd Make Up School Brand; naming over 100 SKUs and then writing product copy, point of sale and leaflets across the range.
Case Study Jemma Kidd Make Up School: brand development from naming and pack copy right through to point of sale