"Helen generates high-quality ideas and then translates them into just the right words. She has an incredibly versatile voice and she produces the goods faster than humans are meant to…"
tassos stevens, director of coney
Creative Big Ideas: multi-platform marketing campaigns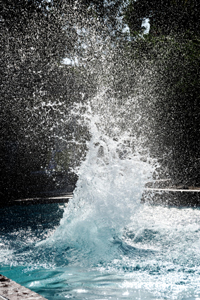 Some audience segments are especially difficult to reach, or you may know you have a dedicated fan base, but you need a way of leveraging them for greater publicity. There's no way to explain the kind of big creative platforms Helen Walton Concept 2 Copy has worked on except by mentioning a few examples:
When Hodder Stoughton launched the fifth book in Jasper FForde's Thursday Next series, they had a small budget, but a keen fan base. They came to Coney for a big idea… It won a NIBBIE 2008 award for Publicity Campaign of the Year. Read the ARG cover launch
Channel 4 online wanted to encourage teenagers in a project to take control of their lives and provide helpful 'teen-focused' content. They didn't build a boring informative website – they came to Coney to create 'Super Me'. Play the 'SuperMe' Quiz
The Tate Britain's Henry Moore Exhibition was a sell-out success amongst their normal audience, but they wanted to broaden the appeal to the young people who pop into Tate Modern. They also wanted to boost awareness of Moore as a public sculptor whose work is present in London. Coney created 'The Great Experiment'. Mentioned in Time Out and London Le Cool, it created a huge response and is now being featured permanently on the Tate website… Listen to an MP3
As a long-term member of Coney, the UK's leading multi-platform agency, Helen has been involved as both writer and game-structure designer. Helen Walton Concept 2 Copy has the contacts and capability to produce some truly game-changing campaigns.